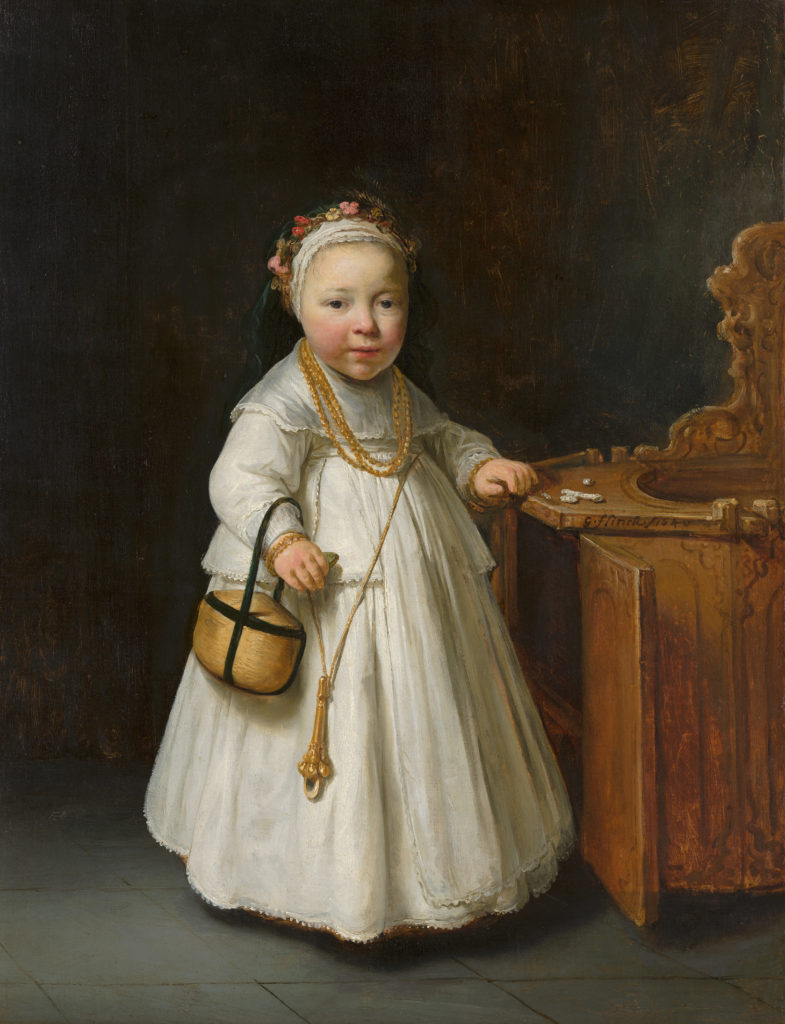 This short piece is part of the new multimediatour in the Mauritshuis Museum and online (English and Dutch).
The Amsterdam elite of the seventeenth century were keen to have their portraits painted by the great masters of the day. This young girl was painted in 1640 by Govert Flinck, Rembrandt's best pupil. The toddler, who's adorned with gold, stands next to her high chair. Lying on the tray is some white sugar, still a luxury item in the mid-seventeenth century.
Did the child's parents want to show that they were so wealthy they could give their child sugar as a treat? Or does it have a deeper significance? Does it possibly symbolise that her parents were involved in the sugar trade, like many Dutch people who were directly and indirectly involved in the trade and production of sugar at that time?
I don't know. What I do know is that hiding behind that white sugar on the tray is a history of slavery and exploitation. It was the cultivation of sugar that had drawn the Dutch to Brazil. Thanks to the capture of the rich Brazilian province of Pernambuco, the Amsterdam sugar industry flourished in 1640. Every year, dozens of ships left the Dutch Republic to collect sugar from there.
Some of these ships sailed to Brazil via the west coast of Africa, where people were traded. Men, women and children were placed in the hold and transported to Brazil. After the gruelling journey, they were set to work on the plantations and in the sugar mills.
In the meantime, dozens of refineries appeared in Amsterdam where the sugar cane sap was refined into fine, white sugar, for this little girl to enjoy as a sweet.